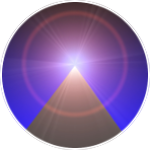 The Scionics Institute
Reason • Reality • Philosophy • Science • Scio-Spirituality
Topic starter
09/07/2020 2:26 am
Just because you can mathmaticly define deity we just have not reached that yet and just because we can't grasp a reincarnation algorithm doesn't mean it doesn't exist I love all the science here and I am excited to help my understanding of how math correlates into buddhism
I'm not sure what you're saying.
Just because you can mathmaticly define deity we just have not reached that yet
I don't think Scionics has mathematically defined deity. It's more like it has shown that deity, as normally understood, does not exist, and is, in fact, an illogical and mystical concept. I think even that the existence of such a deity would be logically contradictory and impossible.
The whole "matheism" and "mathematical psychogenesis" thing, that pretty much explains that the "ultimate foundation and cause of reality" is mathematical truth, because mathematical truth is the one thing which literally HAS to exist. (Unlike any deity.) And the hypothesis that consciousness (because of the mathematical nature of consciousness) pretty much the only big important concept we have no real scientific handle on at all, spontaneously arises wherever mathematical truths are true…so creating an infinite, eternal, gapless field of consciousness, and it is the  activity of this field of consciousness (they call it the psychonic field) according to its own mathematical and "hedonic" (what "feels good" to it) nature  which gives rise to the laws of physics and the physical universe.
It sounds like "woo" when you first hear about it, but when you start to actually take it step by step it makes completely logical sense, and also solves a bunch of mysteries in philosophy and physics.
just because we can't grasp a reincarnation algorithm doesn't mean it doesn't exist
I don't know what a "reincarnation algorithm" would be but I do know that my mind or my personhood is a product of the physical structure of my brain. I know that consciousness it somewhat different from mind…raw consciousness is unorganized, but mind has a larger organization of consciousness. The physical structure of the brain is what organizes consciousness into mind. Everything is basically "made of" consciousness, at a fundamental level, and each Planck unit is actually a small "node" of consciousness. The action of countless nodes functions as the substrate of the matter from which your brain is constructed. When that matter is organized and functioning in a certain way it makes your brain, and simultaneously your mind.
Anyway, once the physical structure of your brain does not exist, neither does your mind, or your personhood. There is no "you" to go on to an afterlife, or to be reincarnated.
I love all the science here and I am excited to help my understanding of how math correlates into buddhism
Well…welcome to the club! Me too! I would like to hear more of your ideas. It seems like you might be coming from a different place than actual Scionics, but debate and discussion helps make everyone's ideas and beliefs stronger, if they have an open yet critical mind.