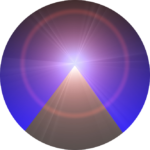 Scionics Institute
Reason • Reality • Philosophy • Science • Psychology • Spirituality
The Protocols of Scionics – The True Universal Philosophy
First Edition
Copyright © 1988-2018 Scionics Publishing.
All Rights Reserved. No part of this book may be reproduced in any form, except for brief quotes in connection with a review or discussion of the concepts contained within.
Scionics Publishing may be contacted at: http://scionics.org/-contact
WARNING
This book will probably NOT help you at all. Despite the fact that this book is completely founded in reality, maintains a constant adherence to reality in every word, and delivers incredible values, most people will reject its teachings.
So why would most people reject such powerful knowledge? It is because most human beings who have ever lived have been conditioned into loyalty to some form of mysticism, which exists in essentially infinite varieties. Mysticism is the opposite of reality-based thinking. The degree to which mysticism is embraced is the degree to which reality is rejected.
DEDICATION
This book is not dedicated to the many, but to the rare, precious few: the few who are truly loyal to reality. The few who are able to recognize and resist mysticism in all of its harmful and even deadly forms. The few who stand strong and often alone, against a mad mob vainly struggling to negate reality through irrational mystical bellowing. The few with the courage to lead the darkness-loving masses of humanity into the light of reason and reality, despite the ignorant cries of protest and resistance from those same masses.
Here's hoping that you are one of the precious, rare few.
If you are, this book is dedicated to you, a bearer of light.
Please help advance Scionics by commenting:
We welcome all comments, positive and negative, about our work and our website. We are particularly interested in any errors you find, whether these be simple typographical errors, or errors in facts or logic. If reporting an error, please be as specific as possible in identifying , so that we will be able to properly identify and assess it. You may leave a publicly visible comment below, or in our forums, or you may send us a private comment using our contact page.