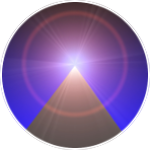 The Scionics Institute
Reason • Reality • Philosophy • Science • Scio-Spirituality
Topic starter
30/11/2020 3:35 am
"If I am all I know, within my mind and heart I carry part of the essence of those who taught me something". ~ Unknown Author. This is my greeting to you fellows, for I anticipate thought-provoking new perspectives about ourselves and existence on this journey of becoming our best versions; what's more, on learning what to do when we get there! It's a pleasure to be among you all. 
Fábio Bueno, Brazil. 
Greetings, Fábio! Have you read either The Protocols of Scionics or Matheism and Psychonics yet? There are links to these right on the top of every page. These contain the central concepts of Scionics, and would be a great starting point for discussions. We find it is very helpful when others critique our work, as it helps us to clarify our positions. On certain rare occasions we have even modified our positions on certain things as newer and more accurate information has come to light. This parallels the way that science also modifies its models of the world as newer and more accurate information comes to light. This is why the scientific method has proven itself as the most powerful means for extracting accurate information from reality that humanity has ever discovered, and likewise serves as the rock-solid and invincible foundation of Scionics.
Topic starter
30/11/2020 11:03 pm
Greetings back, Scionics Institute!
Yes, indeed. I have perused your great contents which I must confess shed pleasant and admirable intellectual honesty! I also like that fact that you periodically refresh on your contents. That's an extra incentive to us! 
As for myself, mine is not the position of critiquing high-scope works such as yours, Dear friends, but once again, I do appreciate your staying it!
Grateful for this interaction,
Fábio