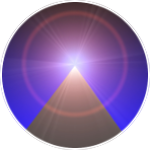 The Scionics Institute
Reason • Reality • Philosophy • Science • Scio-Spirituality
Topic starter
20/04/2019 4:55 pm
I AM Only Onus. your sibling.
I AM so honered to be the first poster, and to have a chance to greet you.
Please feel free to interact with me.
I seek the same enlightenment as you.
Maybe we can help each other.
Your Sibling
Only
Topic starter
10/05/2019 2:48 pm
Great to see you here Mr Merk. 🙂 
It is a pleasure to have you both on board!
Thank you for the welcome. Appreciated. Glad to be here, there's a great deal of resonance.
Good day im happy our paths aligned here.
Hello everyone I must say I am rejuvenated and my inner light is shining and my frequency is responding well to the information i have already digested about scionics. No other philosophy has made this much sense to me ever.
A very considerable amount of time and work was expended creating Scionics, so it is always gratifying to encounter someone who expresses such resonance with our ideas. If you have any questions about any of our ideas, or would simply like to ask us about anything, please feel free! And welcome to our community!
Hello to all, 
  My name is Bruce, 
        First I would like to take a moment to acknowledge the Administration for all the time and energy that has gone into this Project. It is a great privilege to have free access to such a  wealth of knowledge and life enriching wisdom. 
Mathematical
Cosmic Consciousness:
The Ultimate Foundation
and Cause of All Reality
Is a masterpiece well worthy of the title as " The Ultimate Foundation and Cause of All Reality".
  I highly recommend to all.
Bruce, thanks, it is very gratifying to read your sentiments. Yes, a great deal of work has gone into this project, and is being put into it every day. Much more is on the way…big things are coming!